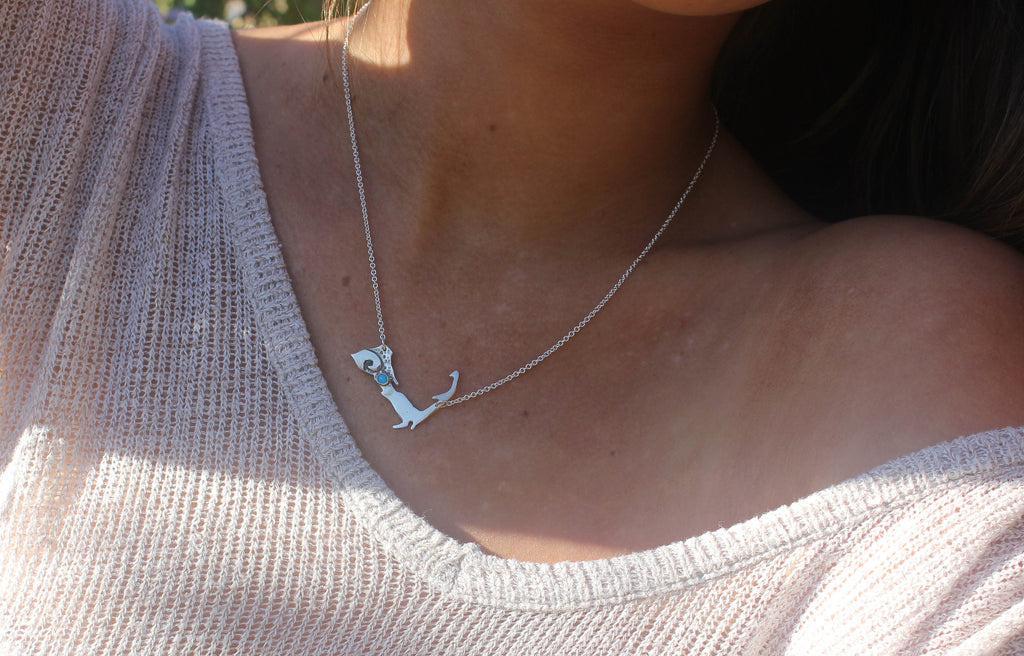 Ocean Codder Necklace
$110.00
Part of the Codder series is the necklace with a wave and a 3mm stone of your choice.  The Pendant measures 1 1/8 inches across and is made from Argentium silver and is hung on a 16" or 18" sterling silver or gold-fill chain. The stone choices are Turquoise, Lapis Lazuli or Moonstone.  Handmade in Wellfleet, MA.  
*Argentium silver contains more silver than sterling and has geranium in it, making it highly tarnish resistant!
PLEASE NOTE:  All pieces are hand made to order by Danielle,  please allow up to 7-10 days for your order to ship.