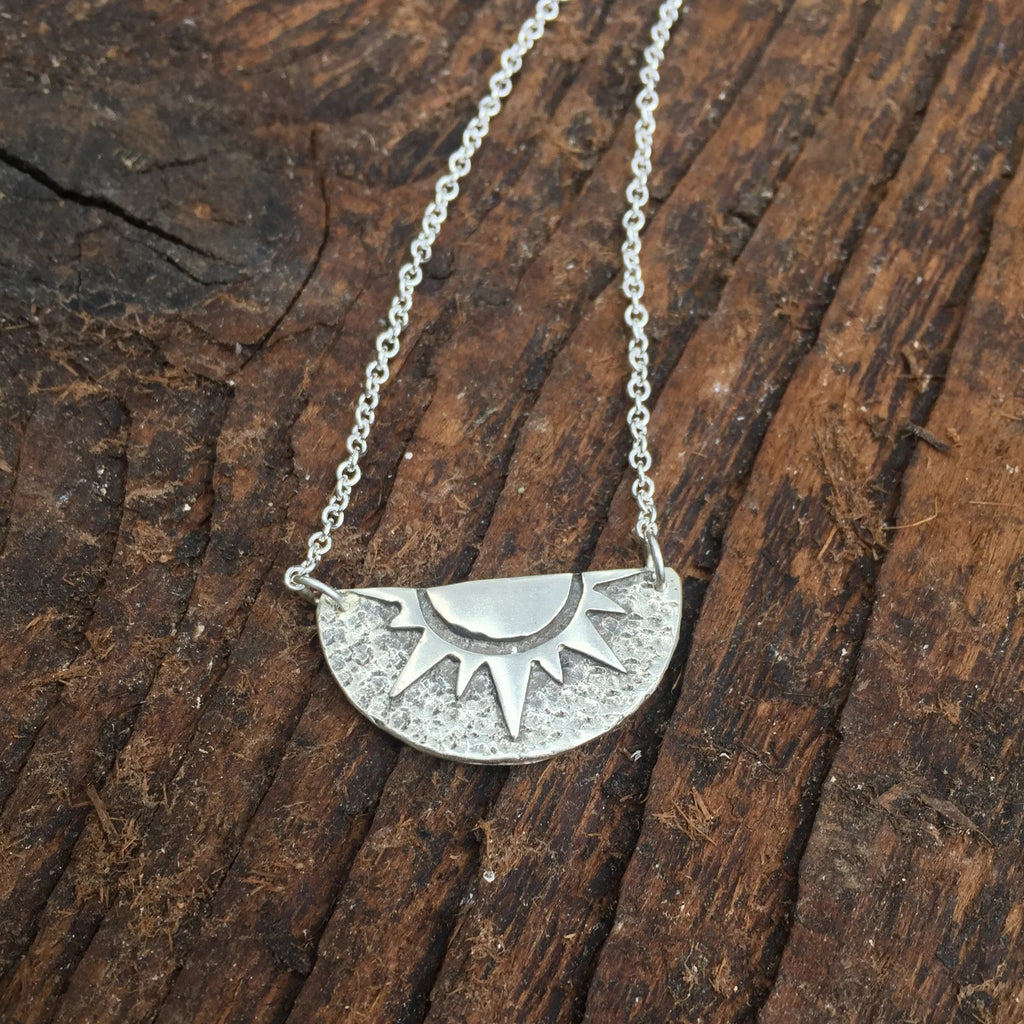 Sunrise XL Necklace
$85.00
The Sunrise XL collection is the newest series. Based off of the original sunrise series, the XL version has a bolder style!  Pendants are handmade in *Argentium silver and hung from a 16" or 18" sterling silver chain.  Handmade in Wellfleet, MA.



*Argentium silver contains more silver than sterling (.930) , as well as geranium making it highly tarnish resistant. Argentium is also a nickel free silver!
PLEASE NOTE:  All pieces are hand made to order by Danielle,  please allow up to 7-10 days for your order to ship.