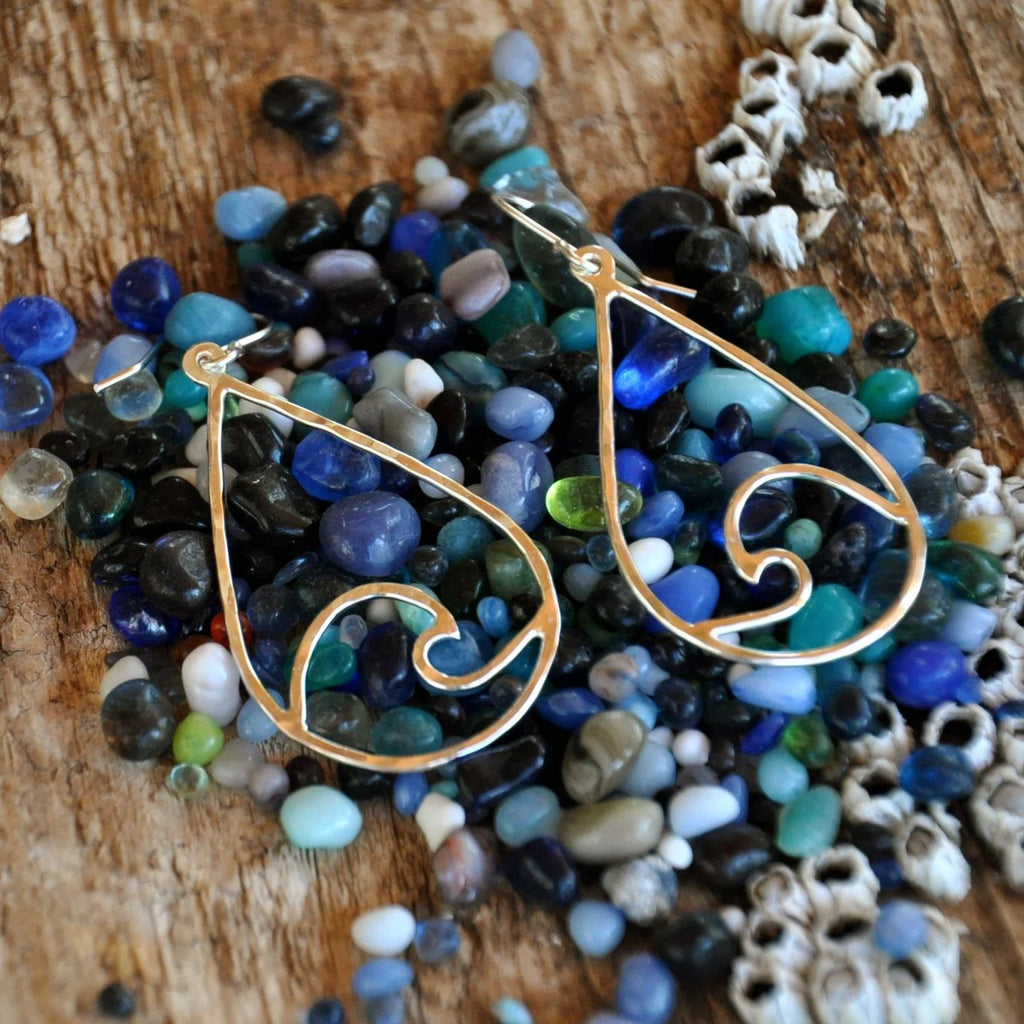 Tear Drop Wave Earrings
$68.00
These simple design earrings can be worn as the perfect accent to any outfit whether casual or dressy!  *Argentium silver wave earrings are handmade and are about 2 inches in length.   These are one of Ocean Love Designs signature items!  You can choose to add 3mm turquoise, lapis lazuli, moonstone or peridot cabochons to your earrings.
*Argentium Silver:  Contains more silver than sterling (930) and also contains geranium, making it highly tarnish resistant.  Argentium is appreciated by the jeweler and customer alike.  
 PLEASE NOTE:  All pieces are hand made to order by Danielle,  please allow up to 7-10 days for your order to ship.