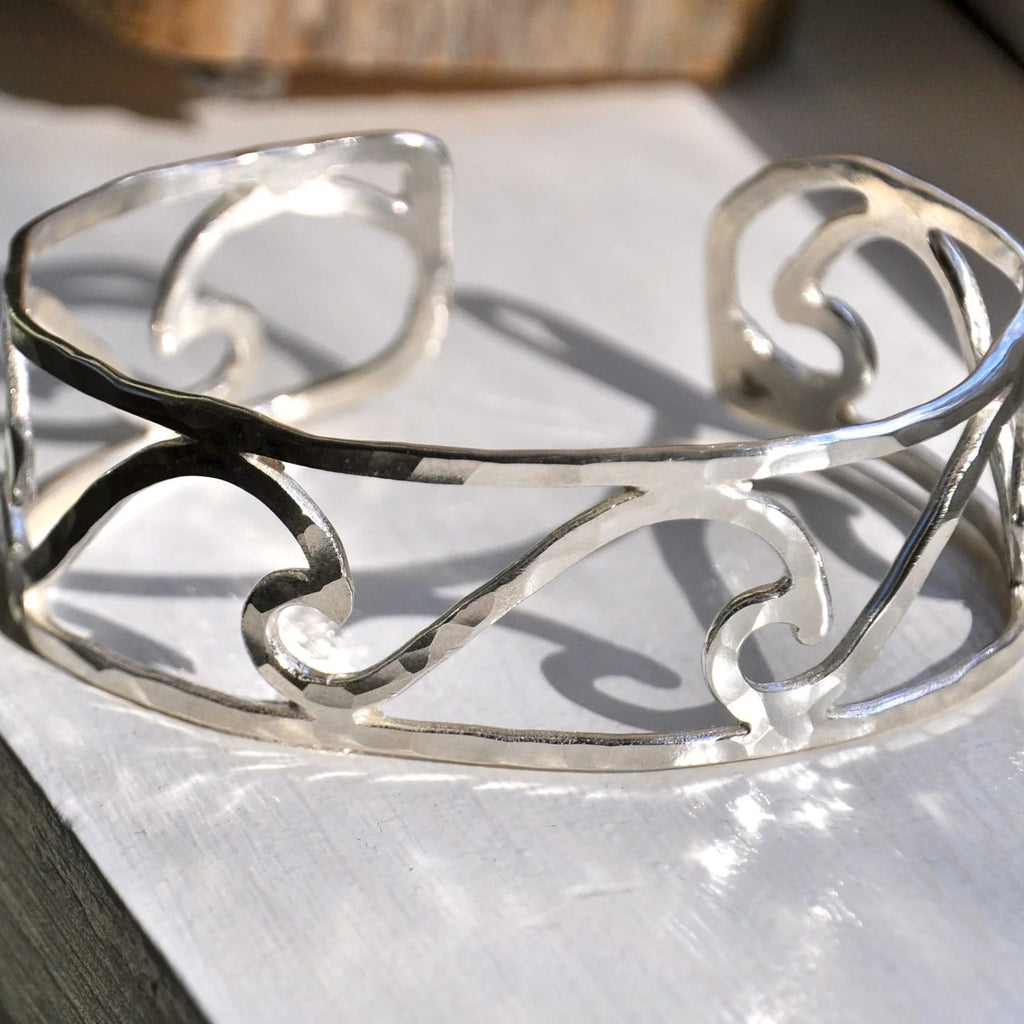 Wave Bracelet
$165.00
Silver waves will wrap around your wrist when you are wearing the original Ocean Love Designs Wave Bracelet. This cuff bracelet comes in one size and can GENTLY be formed to fit your wrist shape. The bracelet is handmade in *Argentium Silver and is perfect for any ocean lover! The width of the band is about 3/4" and 6" in length. Made in Wellfleet, MA.

*Argentium silver contains more silver than sterling and also contains geranium making is highly tarnish resistant!
PLEASE NOTE:  All pieces are hand made to order by Danielle,  please allow up to 
7-
10 days
 for your order to ship.